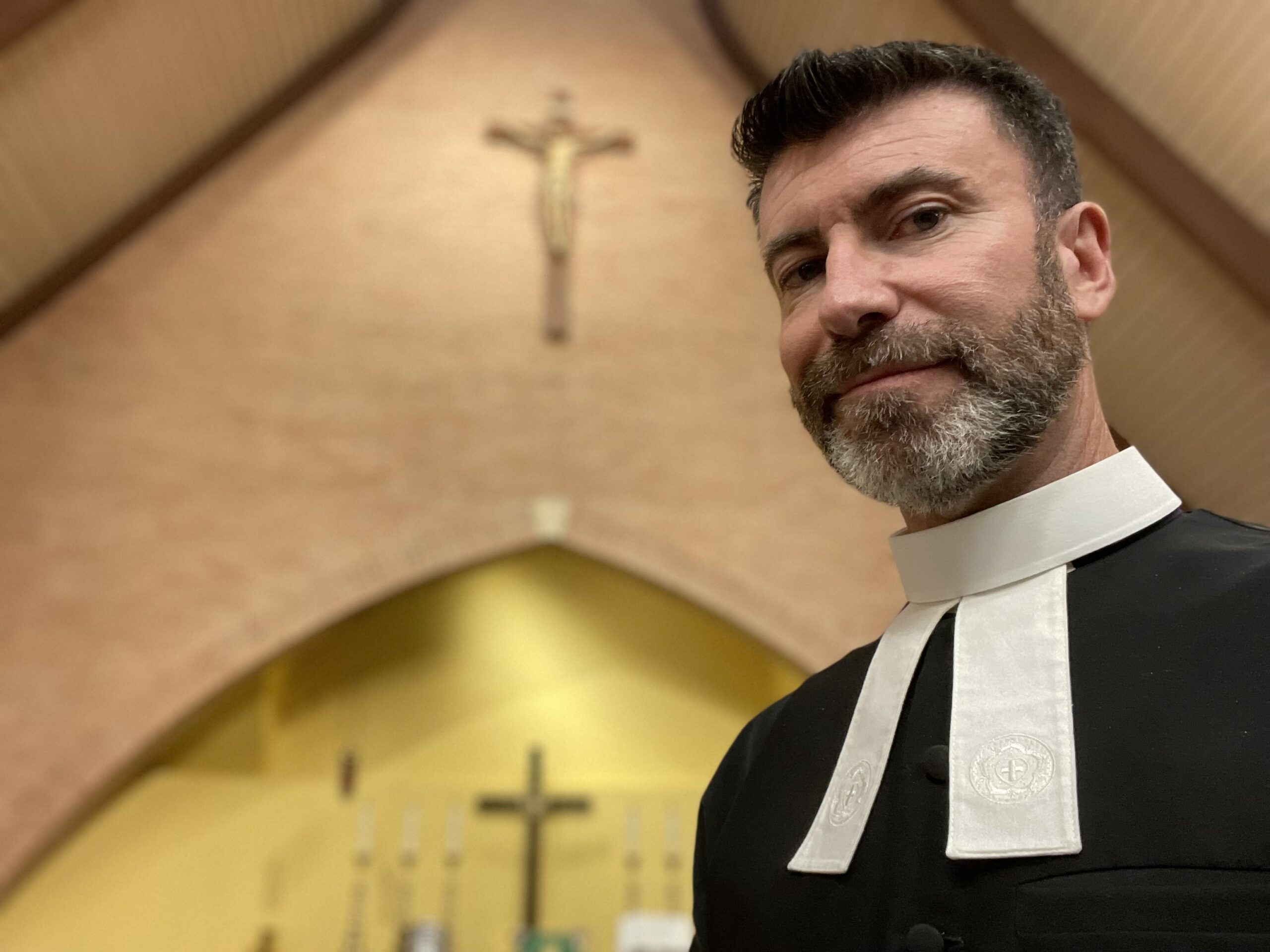 Rev. Dr. Brian L. Kachelmeier serves as pastor for the members of Mount Calvary Lutheran Church in San Antonio, Texas.
Originally, he was called out of the seminary to serve as the mission planter for Los Alamos as the Associate Pastor of Immanuel Lutheran Church in Santa Fe, New Mexico. After the mission became a congregation in 2008, he became the first pastor of Redeemer in Los Alamos. He served in Los Alamos for seventeen years. In 2021 he accepted a call to serve at Mount Calvary Evangelical Lutheran Church in San Antonio.
He has a BA in Religious Studies from the University of New Mexico in Albuquerque, New Mexico (1995), an MDiv from Concordia Theological Seminary in Fort Wayne, Indiana (2005), and a DMin from Concordia Theological Seminary (2021) .
He teaches Paideia I – Old Testament Theology and Hebrew for the Wittenberg Academy (www.wittenbergacademy.org). He is the host of the radio show Redeemer Theological Academy, a frequent guest on Issues, Etc. (Issuesetc.org), and Thy Strong Word (www.kfuo.org) radio programs. He speaks at conferences on the topic of Christ in the Old Testament.
He has been married to Andi, his beautiful bride, for nearly thirty years. They were married in 1992 in Albuquerque, New Mexico. He has four children.
Website: www.mtcsa.org
Email: bkachelmeier@mtcsa.org