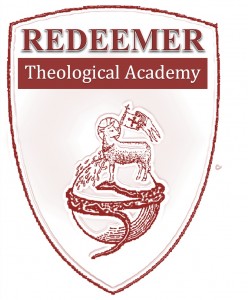 [audio:https://redeemertheologicalacademy.org/wp-content/uploads/2012/03/Lecture-2.mp3|titles=Lecture-2]SECOND LECTURE!!!
True Theology is About our Redeemer
Rev. Brian L. Kachelmeier
The subject of true theology is the knowledge of God and divine things.  The true knowledge of God comes through Jesus Christ.  The goal of theology is faith in Jesus Christ here on earth and life with God forever in heaven.  Only in Jesus can we obtain the knowledge of salvation, the forgiveness of sins, and life everlasting.  Only by the revealed knowledge of God are we able to know who Jesus truly is.  In this lecture, we see that the Father reveals Jesus to us at the Jordan River and on the Mount of Transfiguration.  He teaches us to listen to Jesus.  Jesus has the words of eternal life.  Furthermore, Jesus reveals the Father to us.  It is only through Jesus that we have access to the Father.  When we see Jesus, we see the Father.  To know Jesus is to know the Father.
[audio:https://redeemertheologicalacademy.org/wp-content/uploads/2012/03/Lecture-2.mp3|titles=Lecture-2]
Download this lecture and study questions by clicking on the links below:
Lecture 2- True Theology is About our Redeemer